Thank you for your review submission.
Xcel 4/3mm Infiniti TDC Wetsuit X2 Chest Zip Black
---
This item is no longer available.
---
The 2015 4/3 Xcel Infiniti TDC is one of the warmest and most comfortable men's wetsuits on the market. The superior seam sealing, thermal TDC Celliant chest & back panel and chest zip means this suit will continue to perform from Easter through to Christmas. Full Spec and Size Guide Below... All our wetsuits are dispatched in the UK FREE using Courier or Royal Mail's Special Delivery service (fully tracked with next working day delivery). We also offer free European and worldwide shipping
Xcel 4/3mm Infiniti TDC Wetsuit X2 Chest Zip Black

The Xcel Infiniti X2 TDC is a great wetsuit for surfing in the UK. The 4mm main body gives a great 'one suit' solution to surfing inn abut the height of summer and coldest months of winter. The sloped front zip gives a great minimal water entry seal, and the new Thermo Dry Celliant lining improves the warmth. TDC is a revolutionary inner lining with smart fibres that recycle your body heat into infra-red energy for greatner warmth, increased endurance, faster recovery, and enhanced overall performance. These suits have the QD Quick Drying lining from the knees up to the shoulder, TDC on the chest and back panels.

Full Features:
* X2 SYSTEM - Water-resistant interlock zipper angled on front outer flap.
* Snap lock closes over and protects the zipper head. Webbing strut protects the zipper base from accidental damage.
* Counter Seal: smoothskin shoulder hem with built in elastic for flexibility and seal.
* Crossover Neck Entry - Split inner neck panels overlap in front and back for a durable on/off solution with a larger fitting area than many zipperless/chest zip wetsuits.
* New scooped neck seal for greater comfort around the Adam's apple.
* 100% super stretch neoprene.
* Wider crutch piece protects the suit when you're sitting on your surfboard. This is often one of the first places other wetsuits will fail.
* Nexskin wrist seals A thin band of liquid neoprene ("NexSkin") in the inner wrists and/or ankles forms an excellent seal, and helps minimize flushing.
LINING & MATERIALS
* 100% Ultrastretch Neoprene for maximum movement - this combined with minimal seam design and pre-bent knees and elbows give a great comfy fit.
* QD Quickdry thermal lining - Lining stretches from above the knees all the way up to the chest panel.
* TDC Celiant lining on the chest and back panel.
* Dura Lined below the knee to give protection against leashes and on/off equalling greater suit life.
* 4 way stretch Duraflex knee pads with new rear cutouts to improve comfort around the back of the knee.
SEAMS
* GBS seams
* FUSION SEAMS in upper body, high density Pressure Bonded sealed seams.
* PRESSURE BONDED durable (and repairable) Ultra Stretch taped seams in the lower body.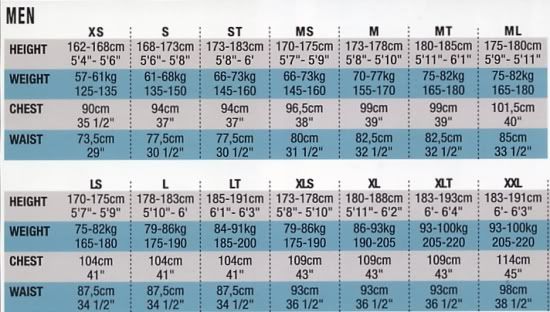 | | |
| --- | --- |
| Rest Of The World | Free |
| UK Next Working Day Service (Order by 2.30pm) | Free |
| Europe | Free |
| UK Next Day Saturday (Order by 2.30pm) | £10.95 |
| Switzerland | £50.00 |
---
You may also be interested in